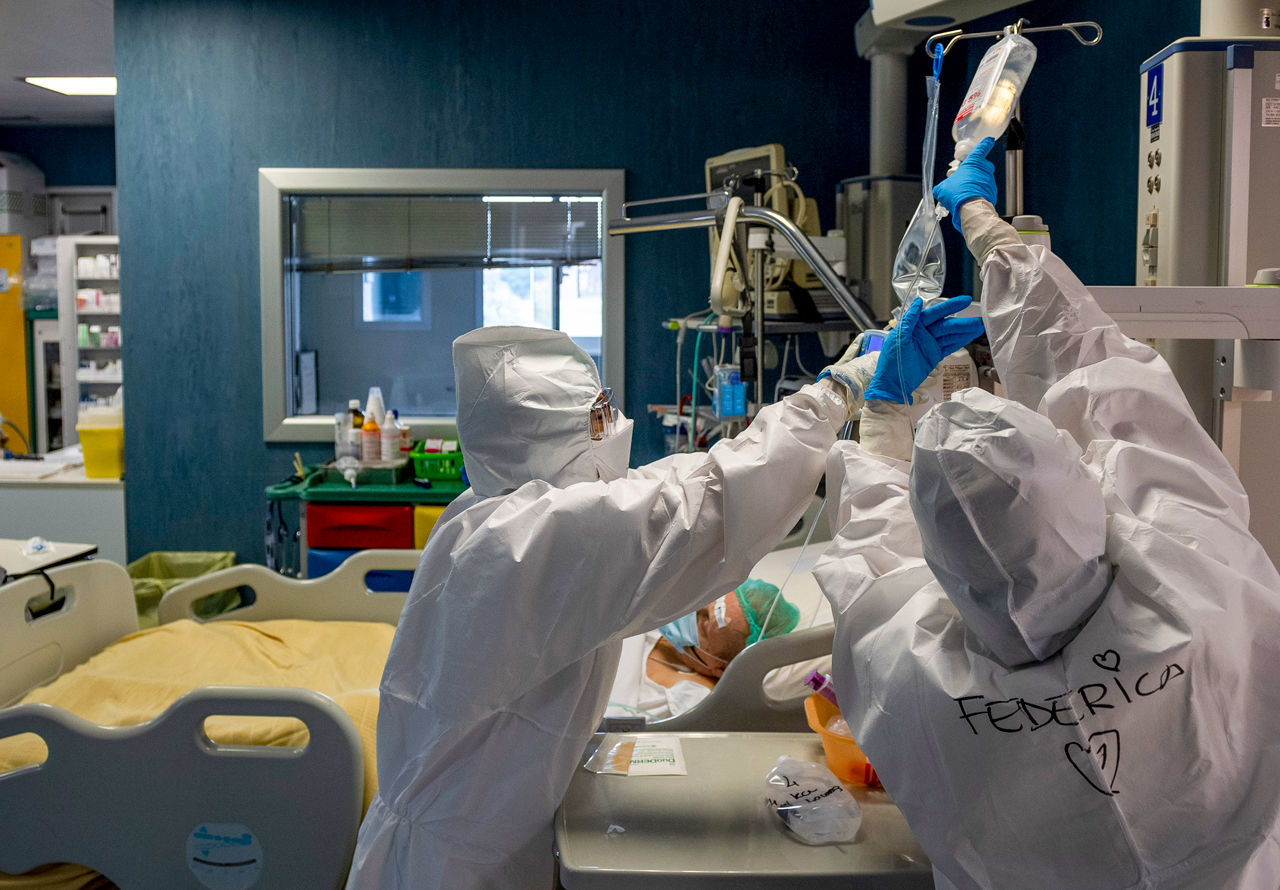 ROME, ITALY – APRIL 14: (EDITORIAL USE ONLY) Medical staff treat patients suffering from COVID-19 in an intensive care unit (ICU) in the Covid department of Rome's San Filippo Neri Hospital on April 14, 2020, in Rome, Italy. There have been well over 160,000 reported coronavirus (COVID-19) cases in Italy and more than 20,000 related deaths, but the officials are confident the peak of new cases has passed.
Americans are being treated for plasma from the disease 
Most dead and severely coronavirus patients in China have had high blood pressure, according to Chinese scientists.
In fact, every second of the patients was hypertensive. This shows an analysis of statistics on the risk factors associated with the infection.38% of the deceased suffered from high blood pressure.

The explanation is that hypertension is widespread among the elderly, who are the most frequent victims of the infection. Diabetes mellitus and ischemic heart disease rank higher after blood risk.An additional concern among medical professionals is the fact that popular blood pressure regulators (ACE inhibitors) may worsen the prognosis for coronavirus, according to Izvestia.